RUGS OF DISTINCTION have evolved from the general commercial approach of sourcing and purchasing rugs to having its own designs and concepts.  We have the best manufacturers, and working closely together, we are are able to consolidate an achievement of individuality and the perfect blend of quality and sophistication.  We have a large range of rugs in our Richmond showroom and we are capable of custom sizing most of our designs.
In general our rug designs are initially set to our standard sizing , 180X240cm, 240X300cm, 280x360cm, 320X380cm, 300X400cm and larger.   Our runners commence at a width of 80cm and we have looms that can take up to 15m in length.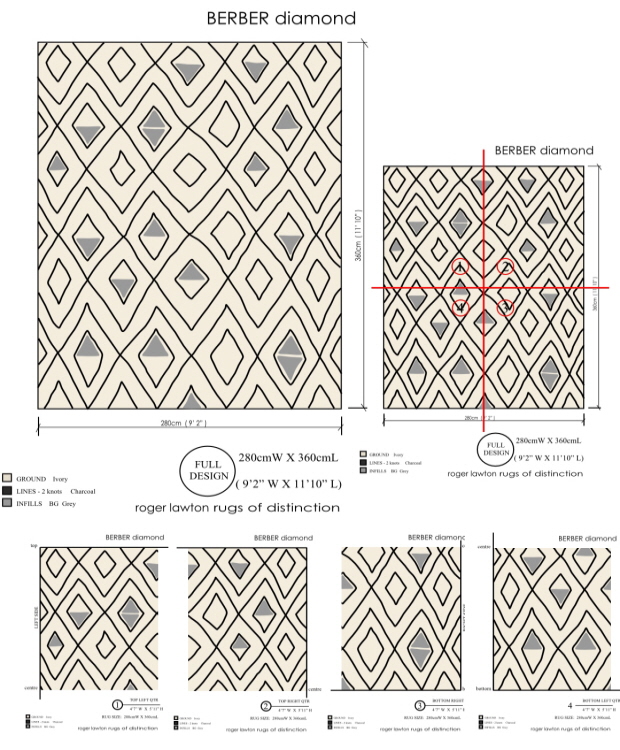 Sketching and working through a new drawing involves many hours of drafting and each time the drawing is revisited, you can appreciate how the design is developing.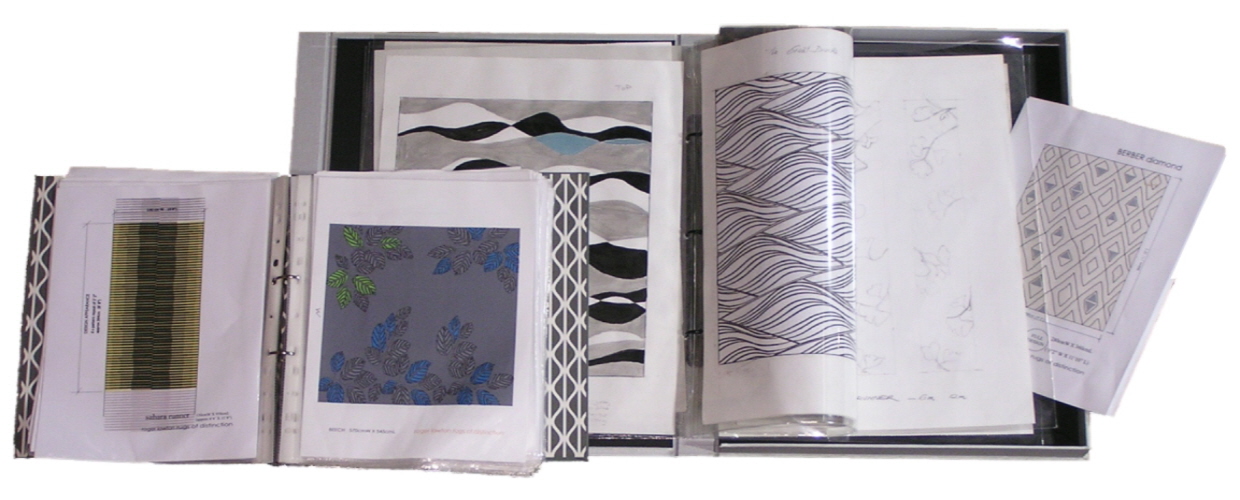 Our detailed drawings are later sent by courier service to our manufacturers' design team who redraft the complete design drawing on large sheets of graph paper to the actual size of the rug design dimensions, and each square on the graph sheet represents a knot or certain number of knots.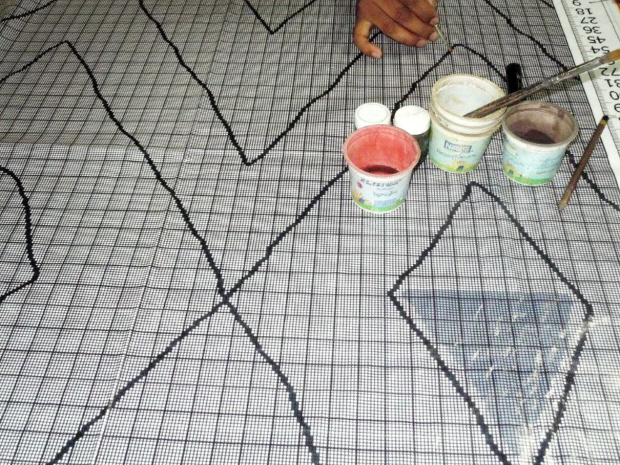 From these graph drawings, the design is written in rows of text for the weavers who hand-knot the dyed wool-yarn on the looms.
In our work we obtain enormous pleasure when a new design is completed and we are exited to follow the progress throughout the ancient hand-crafted steps of transforming the design into a rug.  And it's wonderful seeing the joy expressed by a client when this rug is finally placed in their home.